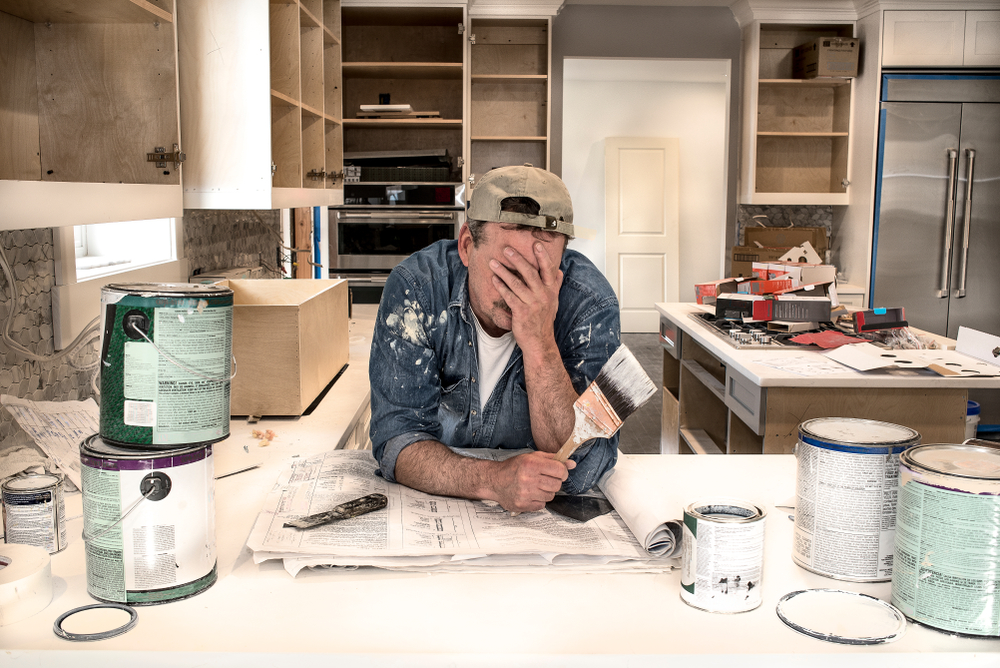 Buying a fixer-upper? Here are 10 things you must know first
Posted: May 22, 2019
By: Nations Lending
Are you thinking you might buy a fixer upper? If you are really interested in a home that needs some work, you should know that there are great options for doing so. Your dream home may be one that just needs a little TLC. Before you make any decisions, though, examine both the house and your goals and capabilities. Here are ten things to consider before you decide to buy a fixer upper:
Consideration 1: Renovating a home yourself can be a great idea, but you should be prepared to devote most, if not all, your time to that renovation. Before you make that final decision and there is no going back, ask yourself whether you're able to take on the task. Your weekends will be spent sanding and painting for what could be a long time.
Consideration 2: Figure out what's really wrong with the house. Make a list of everything the house needs to have fixed or upgraded. It's one thing if the house needs cosmetic fixes like replacing cabinets or refinishing hardwood floors, as these things shouldn't break the bank. Some cosmetic changes can usually be done on your own if you are handy. 
Consideration 3: Structural issues like the roof, foundation, or drainage systems can cost a lot of money to fix, so be sure to check the home's structure and major systems. If the home is in need of a lot in the way of structural repairs, you may want to reconsider your choice to buy a fixer upper. 
Consideration 4: Where will you live while you renovate? If you have somewhere else you can live while you do renovations, the idea to buy a fixer upper could be a great idea for you. On the other hand, if you need to immediately live in the house your purchasing, this could be an issue. If the house isn't livable right away, know that staying in a hotel for an extended period while you make repairs and upgrades can not only be a hassle, but it can be very expensive.
Consideration 5: You should know when to hire a contractor and make sure you get the right one. You will want to take the time and do thorough research before hiring contractors for your home renovation needs. When interviewing, make you decision from a list of at least three contractors. It is important to ask them for many references and examples of their previous work. Never take a contractor at their word without seeing proof, and always get estimates and plans in writing before they begin work on the property. 
Consideration 6: Be honest with yourself. Is renovating a home really within your budget? If you are struggling to find the funds for a down payment, the decision to buy a fixer upper may not be the best for you.  Even when you have you money set aside, you will always need a little more for surprise issues. However, there are financing options available that might lessen the immediate cost burden of renovating a home. 
Consideration 7: Consider applying for a FHA 203(k) loan. This is one of the most important things you should consider if you are planning to buy a fixer upper. A 203(k) loan covers the cost of the home and any repairs the home might need. A down payment of 3.5% of the home's estimated value post-renovations is required. There are two types of 203(k) loans, a standard loan and a streamlined loan. The standard loan is for homes that require structural repairs and the streamline is for homes that require repairs that are non-structural.
Consideration 8: Evaluate your support system. Renovating a home can be extremely stressful if you're doing it as a family, and even more so if you're doing it solo. You will want to have family or friends that you can rely on if the project gets stressful. 
Consideration 9: When it comes to the end result, make sure you have reasonable expectations. Many people watch home renovation reality shows on HGTV and expect their experience to be the same. This is not realistic and will only set you up for failure.
Consideration 10: Have several home inspectors evaluate the home. Home inspectors have years of experience at looking at a variety of home in a wide range of conditions, so their expertise will come in handy before you sign anything. Getting two to three inspectors to inspect the home will guarantee that no major defects are missed.
​Ready to buy? If you think now might be the time, call a Nations Lending Personal Mortgage Advisors at 877-816-1220 for a free, no-pressure mortgage consultation so you can go over your home financing options.